THE BRIEF:
To supply photographs of the latest range of knitwear and accessories for Monique Shalit at Creswick Natural Fibres for a 42 page mail order brochure and point of sale posters.
THE CHALLENGES
We had 30 outfits and about 20 products to shoot in less than two days. The detail in the knit in each item had to be well defined. Dressing our models in winter woollies in February risked raising a sweat which is not what we wanted.
THE SOLUTION
The location was Lake House in Daylesford, a luxury complex of apartments overlooking Lake Daylesford with restaurant, reception rooms and art gallery. After 40 degree days in Melbourne the temperature in Daylesford was a comfortable 18 degrees.
On day one we set up to photograph the blankets and throws in our apartment, the lounge room with its massive sandstone fireplace and on the outside verandas. We utilised battery powered flash lighting to add that subtle additional definition to the blankets without killing the rustic rural feel that Monique was looking for. To ensure we were getting the right feel for each shot, we tethered the Nikon D800 to a Macbook Pro using Adobe Photoshop Lightroom 5, giving us a chance to play around with the lighting, composition and styling
Our superb hair and make-up artist Megan Bond arrived at early on day two to prepare the models. Her brilliant work in fashion and advertising photography is evident by the results.
Working at an aperture of F4 or sometimes F2.8 allowed the backgrounds to recede into soft shapes to avoid distraction from the talent. Battery powered side lit flash was pumped through Bowens soft boxes to complement the overcast conditions on the day. A two metre wide scrim was used to screen out sunlight when it appeared from time to time. By four o'clock the hero files had been selected in Photoshop Lightroom and backed up, cameras and lights packed away and we were on our way back to Melbourne.
All photographs were shot on Nikon's flagship D800 camera using my Nikon 70-200mm F2.8 VRII and Nikon 85mm F2.8 tilt/shift lens. The tilt shift lens allows me to throw backgrounds way out of focus and still keep the products sharply focused.
THE OUTCOME
The print run for the brochure was 100,000 copies and was the most successful that Creswick Natural Fibres had produced. From the hundreds of photographs shots, I selected the best 310 file to upload as full size very high quality Jpegs via Zenfolio. Monique had the ability to download all high resolution files for print within 48 hours. Zenfolio allows me to retain a complete archive of high and low resolution files for clients to access 24/7.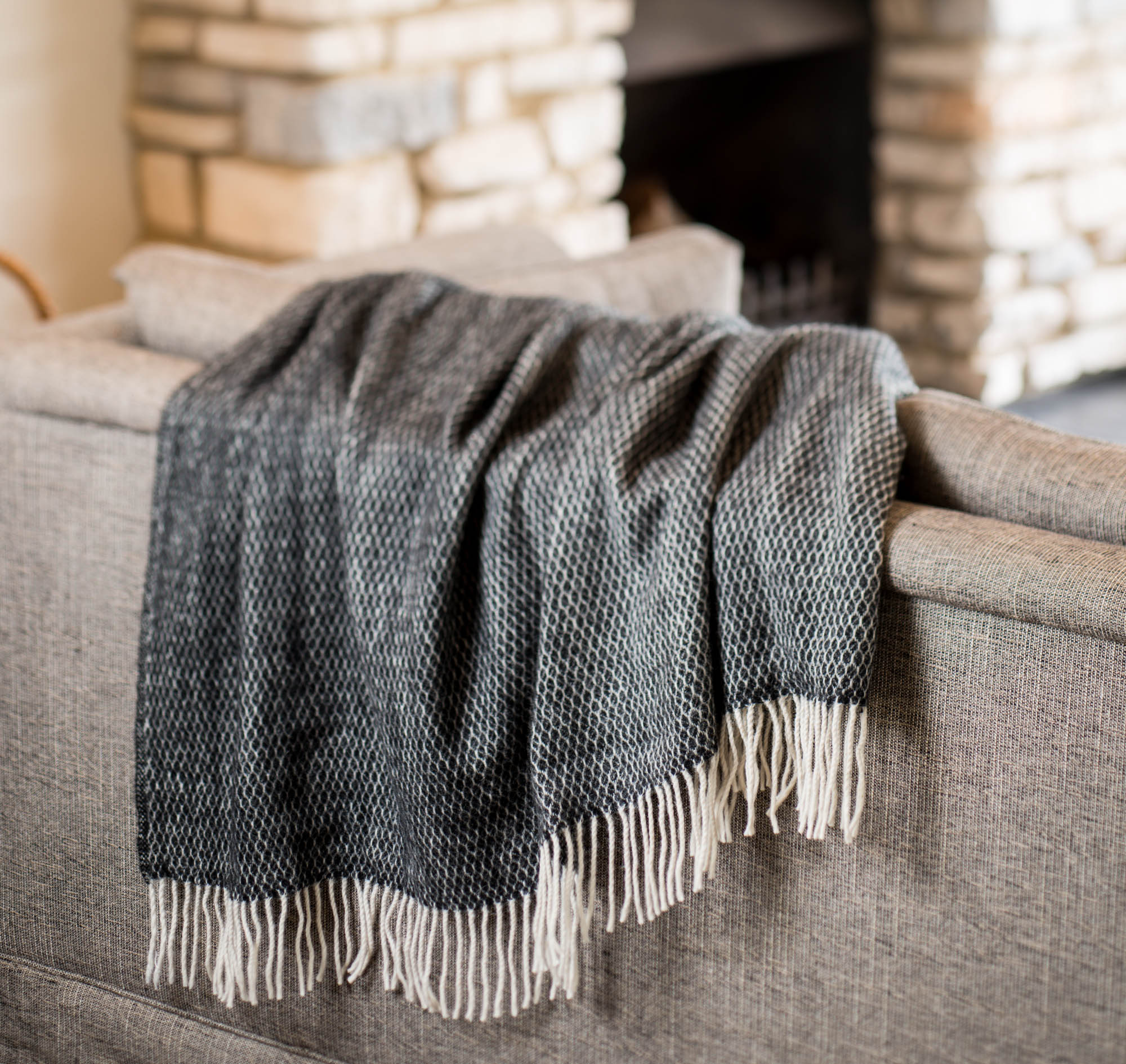 Feedback from Monique Shalit:
Rob has worked with us for several years, photographing models on location and in the studio and has always made them feel very comfortable and been able to capture great shots. We have also worked together in the studio photographing products to be used in our advertising, catalogues and website. His work is always of a high standard and it is always great to work together.
Monique Shalit, Communications Manager, Creswick Woollen Mills